"The Ultimate Boyfriend" Doll Raises Eyebrows
"The Ultimate Boyfriend" Doll Raises Eyebrows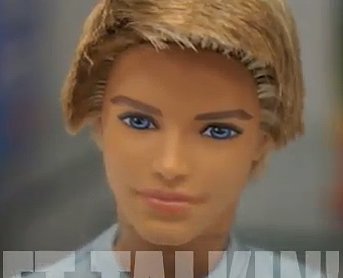 He calls you "pretty princess", says whatever you want to hear, and even wears a t-shirt that says "Ultimate Boyfriend" in multiple languages. Meet Sweet Talkin' Ken, a blue-eyed, blonde hair doll with chiseled abs, created for 5-year-old girls.
Its maker, Toy giant Mattel, describes him as follows: "He's the ultimate boyfriend for every occasion. Why? Because this handsome Ken doll says whatever you want him to say! Just press the button on his chest to record your own voice for up to five seconds. Then play it back in a high, normal, or low pitch. Sweet!"
Will Sweet Talkin' Ken infuriate as many parents as the new Tattooed Barbie doll?
Would you buy your daughter an "ultimate boyfriend" doll?