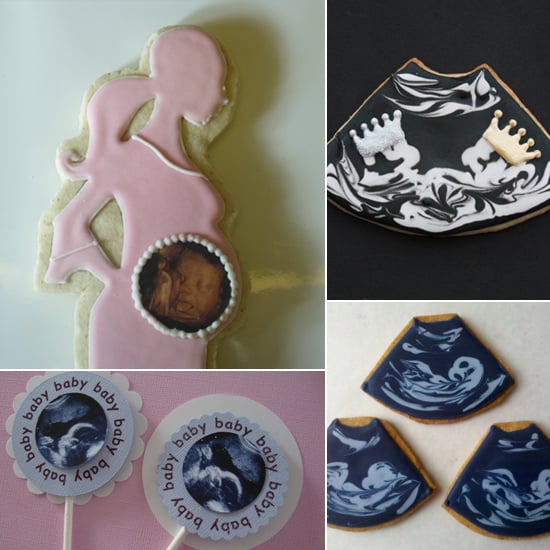 Wondering how to personalize cookies or cupcakes for your babe before he or she is even born? What would you say to showcasing your sonogram photo on a sweet treat served at your baby shower? This unconventional concept hasn't quite gone mainstream yet, but we've been seeing more and more of it, and had to share!
You can now order up a batch of pregnant-woman sonogram cookies using your actual sonogram photo or stock art (as seen in the top left photo, $26 for six cookies), or follow this tutorial from Not Your Momma's Cookie to create your own. Etsy's Beth's Card Creations offers ultrasound cupcake toppers ($8 for a set of 12), which you could also use to inspire your own DIY project.
While some expectant couples prefer to keep their ultrasound images private, others can't get enough of sharing — from turning them into Facebook profile pics to displaying their unborn baby's first photos as art. Where do you fall on the spectrum of going public vs. staying personal with your pics?
Source: American Cookie Craft, Not Your Momma's Cookie, Beth's Card Creations, Sugarbuilt Cookies