Uniforms or Free Dress School Attire?
Does Your Child Wear Uniforms or Free Dress to School?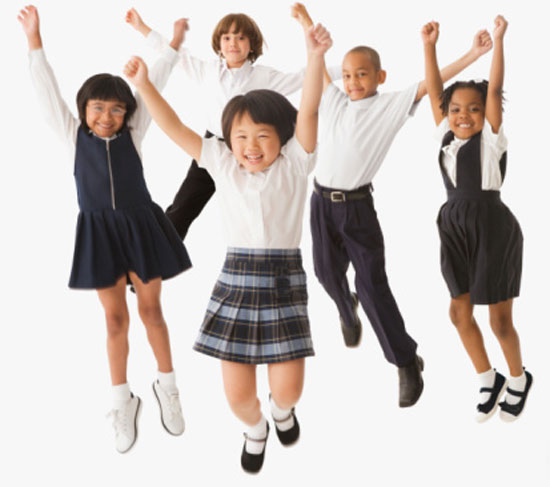 Nuns and priests may have been onto something when they required their pupils to wear uniforms to school. Dress codes used to be reserved for private schools, but more public schools are adopting uniforms to help keep the focus on learning while leveling socioeconomic playing fields. Children will be less concerned with designer jeans and may be more likely to engage in conversations with classmates they might otherwise snub. It's nice for parents, too. A child's wardrobe becomes simpler and getting dressed in the morning is a no-brainer. Still, not every school has made the switch to khakis and polos. What is your child's dress code?
Enter to win a $1,000 wardrobe for your child from Tea Collection!