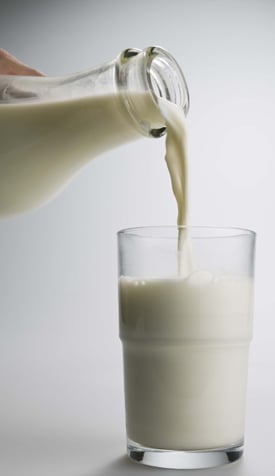 Raw milk and cookies, anyone? Dairy is a major component to most tots' diets, and in the US, almost all dairy products are only available in pasteurized form, as regulated by the FDA. Yet, even though the Centers for Disease Control and Prevention, the FDA, and the American Academy of Pediatrics, and numerous other health organizations are unanimous in their position that raw milk should not be consumed, a movement supporting the fresh, cold drink is gaining momentum, and the demand has increased over the past several years.
Take our quiz about the great milk debate, and let us know: do you allow your kids to consume unpasteurized products?
Got Milk? The Facts About Raw vs. Pasteurized
Pregnant women are advised to avoid raw milk because of the danger of exposure to ________ bacteria.