(VIDEO) Deaf 10-Year-Old Girl Regains Hearing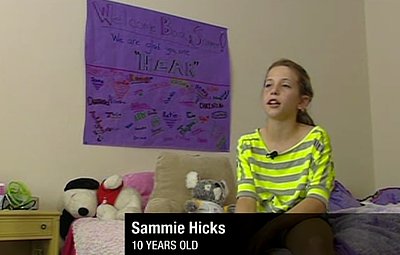 We can't even imagine how wonderful — and overwhelming—it was for 10-year-old Sammie Hicks when she received the cochlear implant that gave her the gift of hearing for the first time in her life.
In this amazing video, Sammie's implant is turned on for the first time ever, and the brave 10-year-old processes the flood of emotions that accompany her new ability.
Her father, Brian Hicks, said, "I asked her why she cried [when the implant was turned on], and she said, 'Well, it was overwhelming, but the reason I really cried is that I can't believe all the stuff I was missing."
Watch below.