VW Van Bunk Bed
VW Camper Van Bunk Beds: Ga Ga or Gag?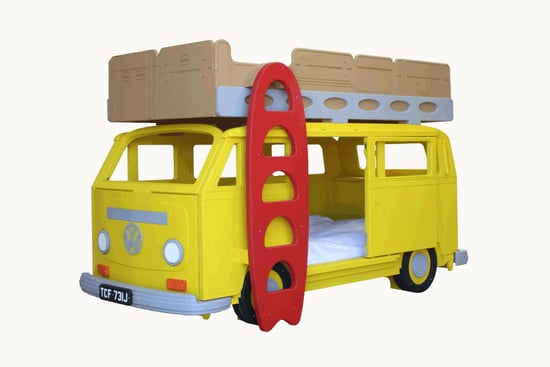 There are bunk beds, and then there is the VW Camper Van Bed (about $1,200). If your tots love that '60s vibe, this is the bed for them. The plywood and MDF structure is shaped to look like everyone's favorite Volkswagen van, complete with a wooden sliding door and surfboard ladder. Two standard twin mattresses easily slip into place, converting the virtual jungle gym into beds for two tired kids.
The bunk bed is made by UK-based Fun Furniture Collection, which is no stranger to fun (and outlandish) bed designs. Double-decker bus and military-style Land Rover bunk beds can also be found in its collection, making it one of the coolest kids' bed designers we've ever seen.
So tell us, do you love it, or is it over the top?