The Very Hungry Caterpillar 40th Anniversary Popup Book
The Very Hungry Caterpillar Pops Up For Its 40th Anniversary!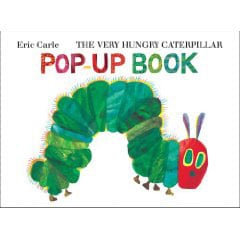 a brand new popup edition is about to be released. Carle's distinctive illustrations come to life in an even more spectacular way with this version than in his original innovative interactive book. Kids faces will light up discovering the caterpillar literally pop off the pages in three-dimensional form. Don't miss this text, which is available for preorder online or in bookstores March 10.