Victoria Beckham Pregnancy Tips
Victoria Beckham Shares Her Tip For Preventing Stretch Marks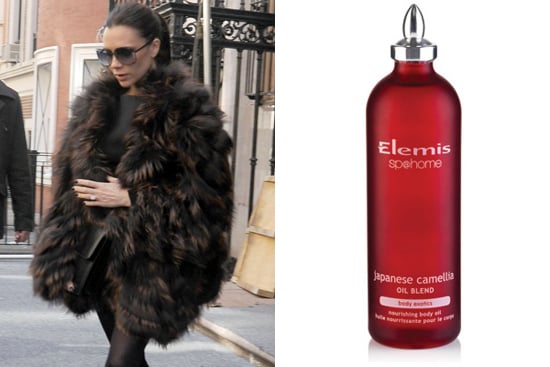 What's Victoria Beckham's secret to a stretch mark-free belly? Elemis Japanese Camellia Oil Blend. The singer and designer hasn't said much about her pregnancy publicly, but she did head to Twitter last night to show off her favorite stretch mark prevention product tweeting, "Pregnancy tip!!!! I have used this through every pregnancy, it's amazing!! X VB"
The $45 oil helps keep skin moisturized throughout pregnancy and claims to help improve skin's elasticity. While I can't confirm that it actually works, I can't imagine that Posh Spice would continue using a product through four pregnancies if it doesn't work (but maybe she's just one of the lucky ones who isn't genetically predisposed to the battle scars of pregnancy).
What was your favorite stretch mark prevention cream?