Vision Exams for Kids
First Year Vision Checks Are a Sight For Sore Eyes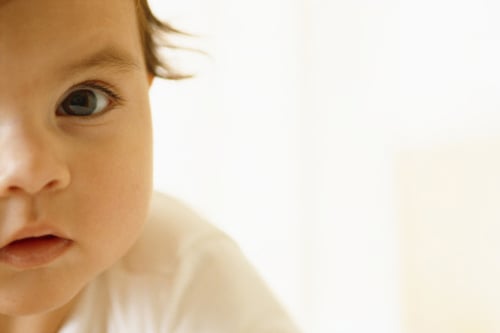 "Peek-a-boo! I see you!!" But just how well does baby see mama? While parents book pediatrician appointments months in advance, most tots don't visit an optometrist until they are well over a year old unless their doctor suspects a problem.
According to the American Optometric Association, by the age of six months, lil ones have reached enough developmental milestones to warrant a first eye assessment. Given that most insurance companies don't cover the cost of these initial vision exams, the organization's foundation has created InfantSee – a free, one-time, comprehensive eye assessment for infants in their first year of life. Through the InfantSee program, doctors check lil eyes for signs of vision problems, such as strabismus (crossed-eyes), amblyopia (lazy eye) and diseases of the eye that can lead to future vision problems.
Did your babe have an eye exam before his or her first birthday?