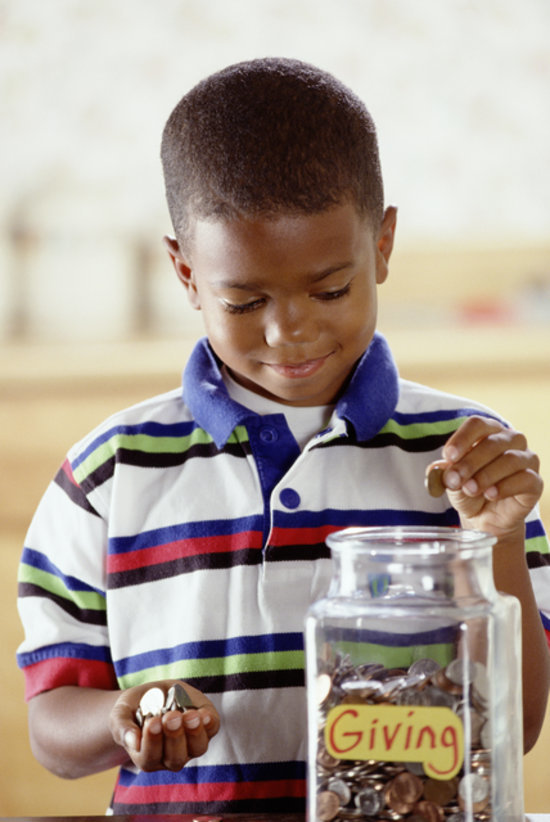 While most kids are accustomed to celebrating Martin Luther King Jr. Day as a welcome day off from school, this year we encourage you to take an active approach to commemorating Dr. King's legacy by participating in the National Day of Service [1]. While the president has officially designated Monday, Jan. 20 for the occasion, you can really take advantage of any (or all) days of the long weekend to get your family involved. Here are four ways that you and your kids can make a meaningful impact for those in need.
Find a Project in Your Community: The Corporation For National and Community Service [2] has come up with an extensive, easy-to-use database of volunteer opportunities across the country. Visit its site, type in your zip code, and choose from any number of projects that matter to you and your family.
Clean Out Those Rooms: Even if it's too last minute to find a community volunteer activity, that doesn't mean your kids can't still partake in giving back. Task them with cleaning out their closets and toys, and then take all the goods that they've decided to get rid of to a nearby Goodwill [3], your place of worship, or any other facility in your community that accepts gently used goods.
Start Your Own Project: Use one of the Corporation For National and Community Service's Service Toolkits [4] to organize a clothing or book drive, support a community garden, or develop a concept of your very own. This approach has the added bonus of teaching kids about leadership and organization.
Get Creative: In conjunction with Scholastic, the Corporation For National and Community Service is conducting an art contest [5] encouraging students in grades K-12 to design posters in the spirit of Martin Luther King, Jr. answering the question, "What are you doing for others?"