Walking to School Safety
Read This Before Your Kids Ever Walk to School Alone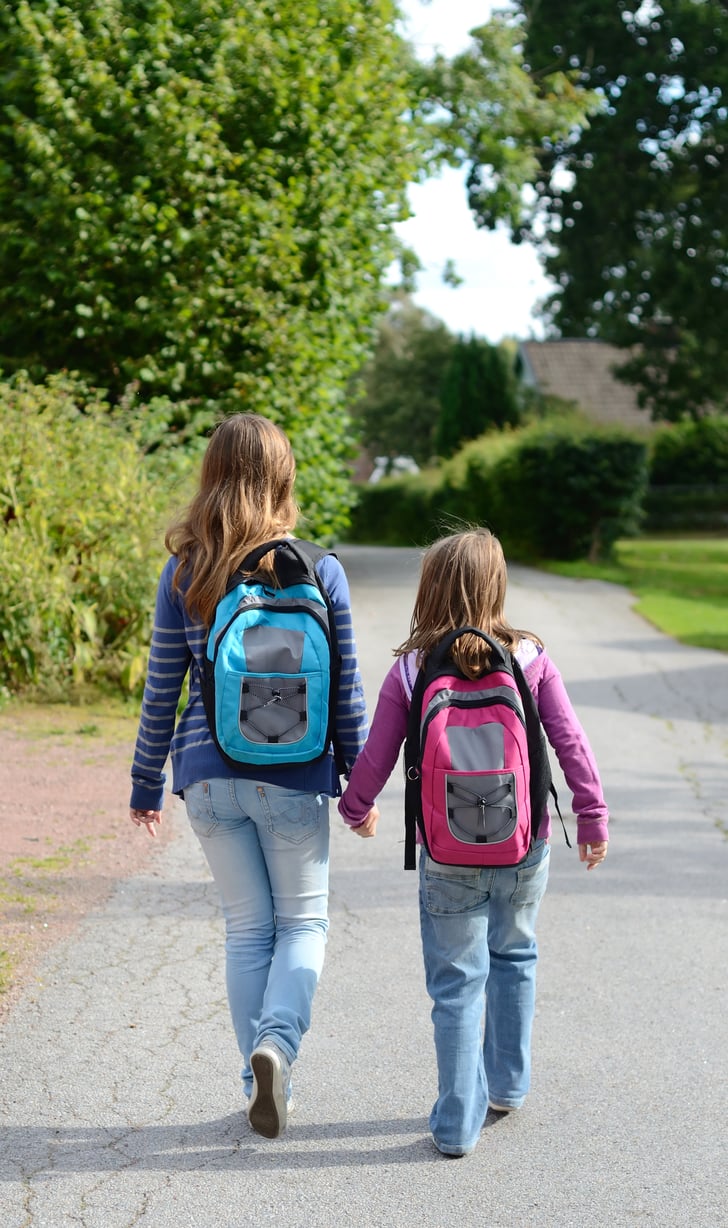 Letting your child walk to school alone is a major step, no doubt. Many of you have said that you're comfortable with the idea, but before they hit the road on foot, it's important to take several precautions. Below, check out tips that have "safety first" written all over them.
Determine the best route: Chances are there's more than one way to get to school. Shortest doesn't always mean safest, so take the time to pick the best route yourself. Consider streets with more sidewalk space, more stop signs, and less car traffic. Walk the path with your child at least a couple of times so that you're both familiar with it before he or she goes at it alone.
Map out safe spots along the way: Whether it's a friend's house, a church, or a store with a phone, make sure your kid knows all the safe places in case of emergency. And if you know anyone who lives en route, let them know your child walks to school every day so that they can keep an eye out.
Go over safety rules: You've told them before but repeat it again (and again). Don't ever accept a ride from strangers, stay on the sidewalk, and look both ways before crossing. You always want your kids to keep these precautions in mind, but especially so when they are on the streets.
Check out more safety tips after the break.
Establish a buddy system if possible: If you've got two kids who go to the same school, they'll probably walk together. But if not, find out if any other children in your neighborhood also walk there, even if they're a little bit older. Talk to their parents so that your kids can can meet in the mornings and become walking buddies.
Set up a time limit: Communicate how long you expect it to take to get to and from school. For example, let someone at school know that your child walks there and that if he or she hasn't arrived by a certain time, to call and let you know. At the end of the day, ask your kid to call or text you by the time they should be home.
Have a backup plan ready: Say your child walks to school in the morning but then weather conditions make it impossible for him or her to get back home on foot. If you're unable to make the drive, have a trustworthy family member or parent on call to pick them up instead.