Water Breaking
Tell Mommy: Where Did Your Water Break?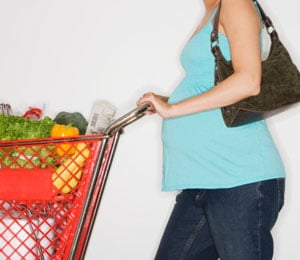 I was one of the lucky people whose water broke while lying in my hospital bed — no harm done to my own sheets, mattress or couch. I always imagined I'd be one of those people who experienced the embarrassing moment of flooding an aisle at the grocery store or a restaurant floor.
I've had friends who have popped in the Whole Foods check out line, their desk at work and in their swimming pool! While pants may not be the most comfortable option at 40 weeks, I am thinking they're the safest bet to hiding amniotic fluid!
Tell me, where were you when your water broke?
Source