Water for Kids
Is Boxed Water For Wee Ones Worth the Price?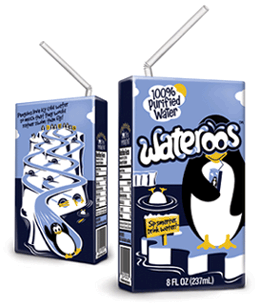 Most mamas toss a beverage into their tyke's bagged lunch whether the kiddo is headed to school or camp. To keep the meal fresh some parents even freeze the juice box so it will stay chilled by the time the tot needs their thirst quenched. As health-conscience parents moved away from serving junior juice, the options became plastic bottled water or pricey BPA-free canteens.
So companies like Wateroos ($6 for eight boxes) and Hansen's Organic Junior Water ($1.50 for four boxes) produced boxed water — plain purified or naturally-flavored versions that can be discarded after drinking. The packages feature characters like other mainstream brands to appeal to children while limiting their sugar intake. Would you spring for these?