We partnered with the maker of OxiClean White Revive Laundry Stain Remover to bring you this post that will make an essential task easy and — dare we say it — fun.
Cleanup is the downer at the end of fun time. But it doesn't have to be a chore! Even little ones can be big helpers around the house — no nag fest needed. Setting a good example is one of the best ways to encourage kids to keep things tidy. If the house is always a mess, your child isn't going to feel very motivated to pick up his toys. Get everyone excited about cleanup with these five tips that will have your house clutter-free in no time.
Source: Shutterstock [1]
Proper Storage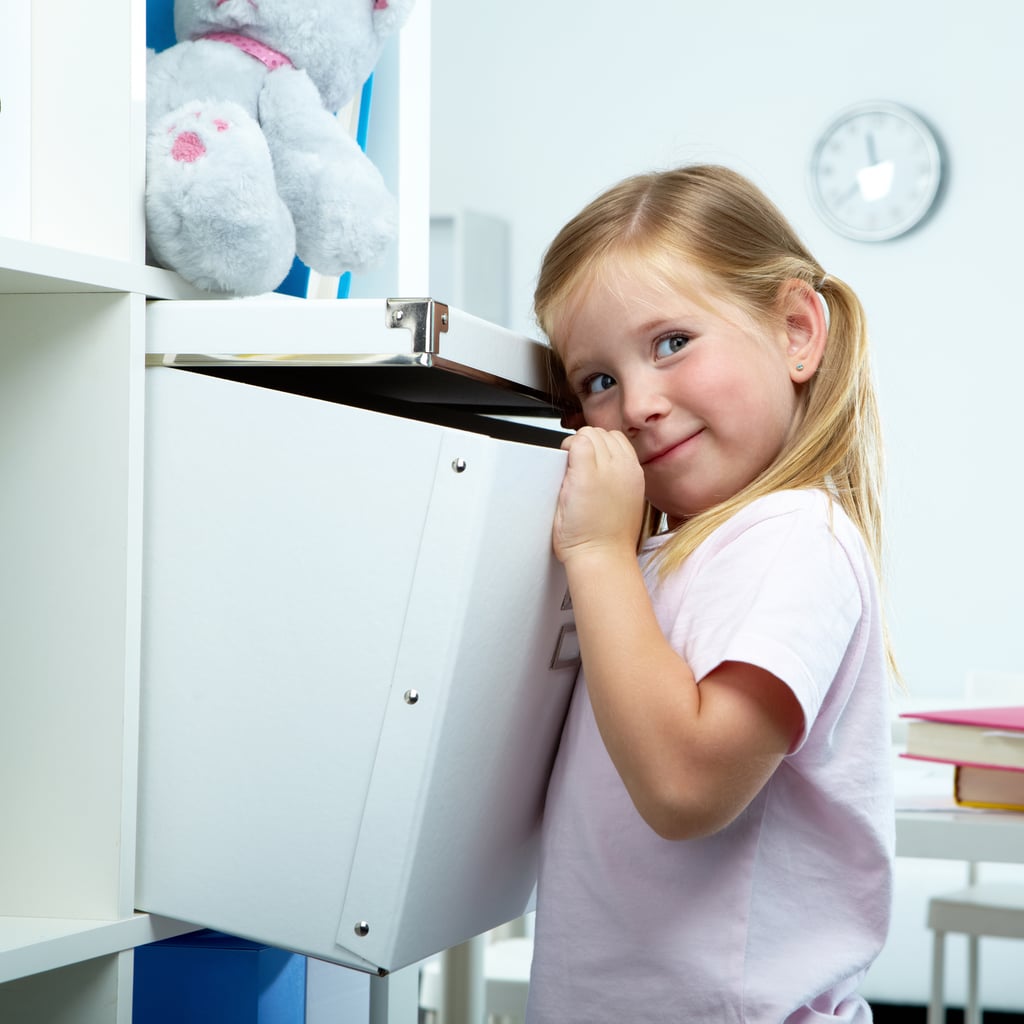 Putting toys away can't happen if there isn't adequate storage. Think about your space and where most of the toys are housed, and make sure your child can easily navigate the storage. Use clear tubs or open baskets so she can see where things belong. And keeping containers at her level means there's no problem putting toys where they belong.
Encourage Skills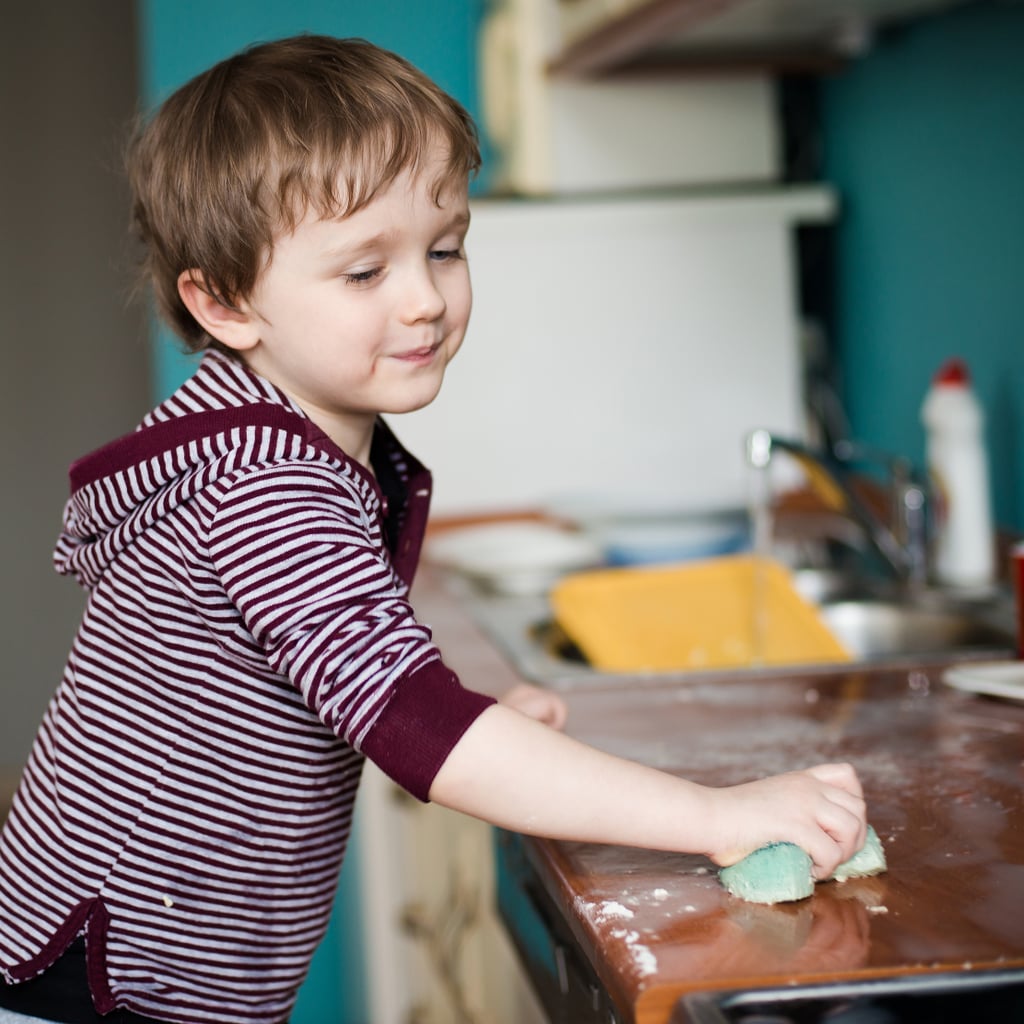 Combining cleanup with skill-boosting activities makes cleaning a new adventure. Wiping counters, dusting, and sweeping all encourage hand-eye coordination, while picking up toys and placing them in bins builds fine-motor skills. Or turn cleanup into a tossing game, using a bin as a basket, which encourages gross-motor skills — and is so much fun!
Step by Step
You might think asking your child to clean up is enough, but it's important to provide step-by-step directions so she understands exactly what's expected of her — especially with younger kids. And you may have to model a task a few times before she finally figures it out. Once she's successfully washed the dishes or found the right spot for her toys, she'll have a wonderful sense of accomplishment that internally encourages her to do it again.
Make It Fun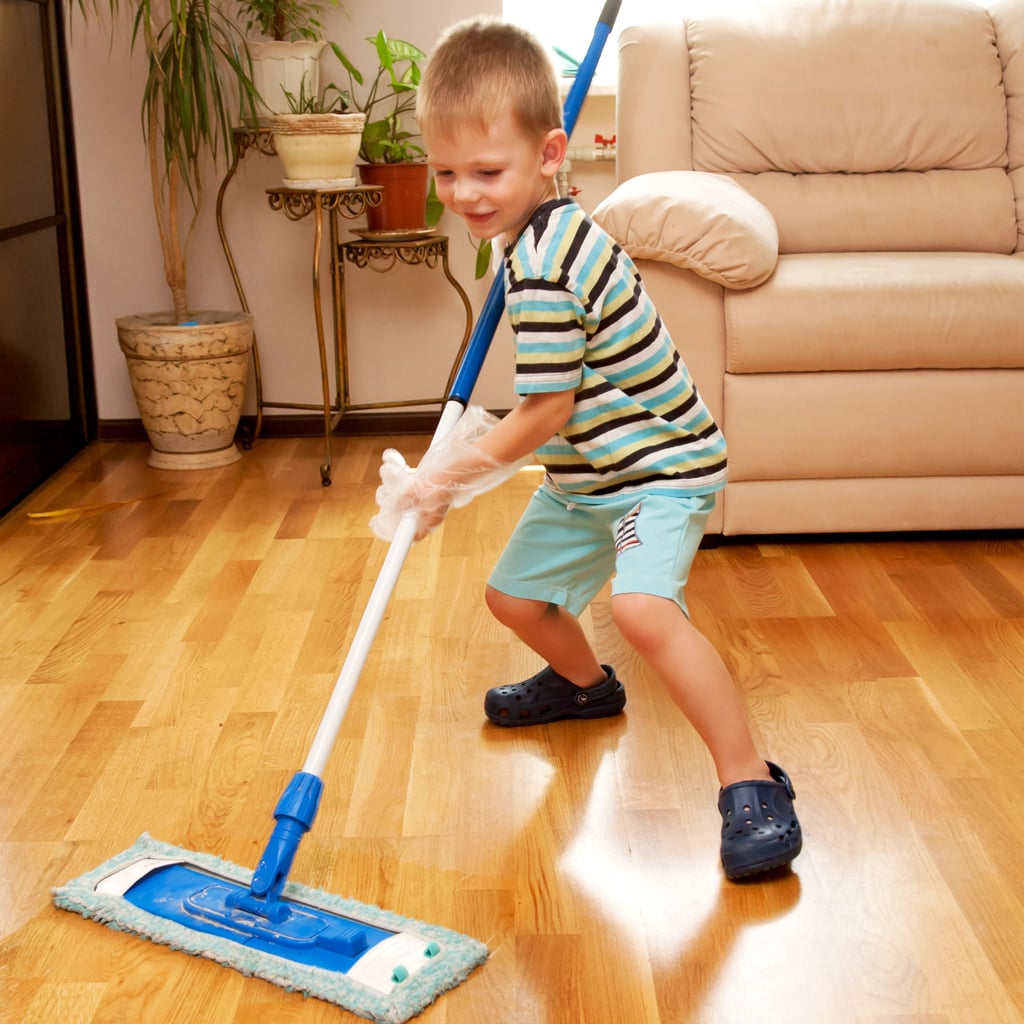 Crank some tunes or sing a silly song, and get cleaning! Along with making tidying up seem less like a chore, it gets everyone moving and working together. And offering your child options to choose from, such as either dusting or sweeping, is also a smart motivator. This way he'll feel a pride of place once finished. Make sure to offer positive praise, such as, "The living room looks so nice since you swept the floor! Don't you love how clean it looks?"
Chart It Out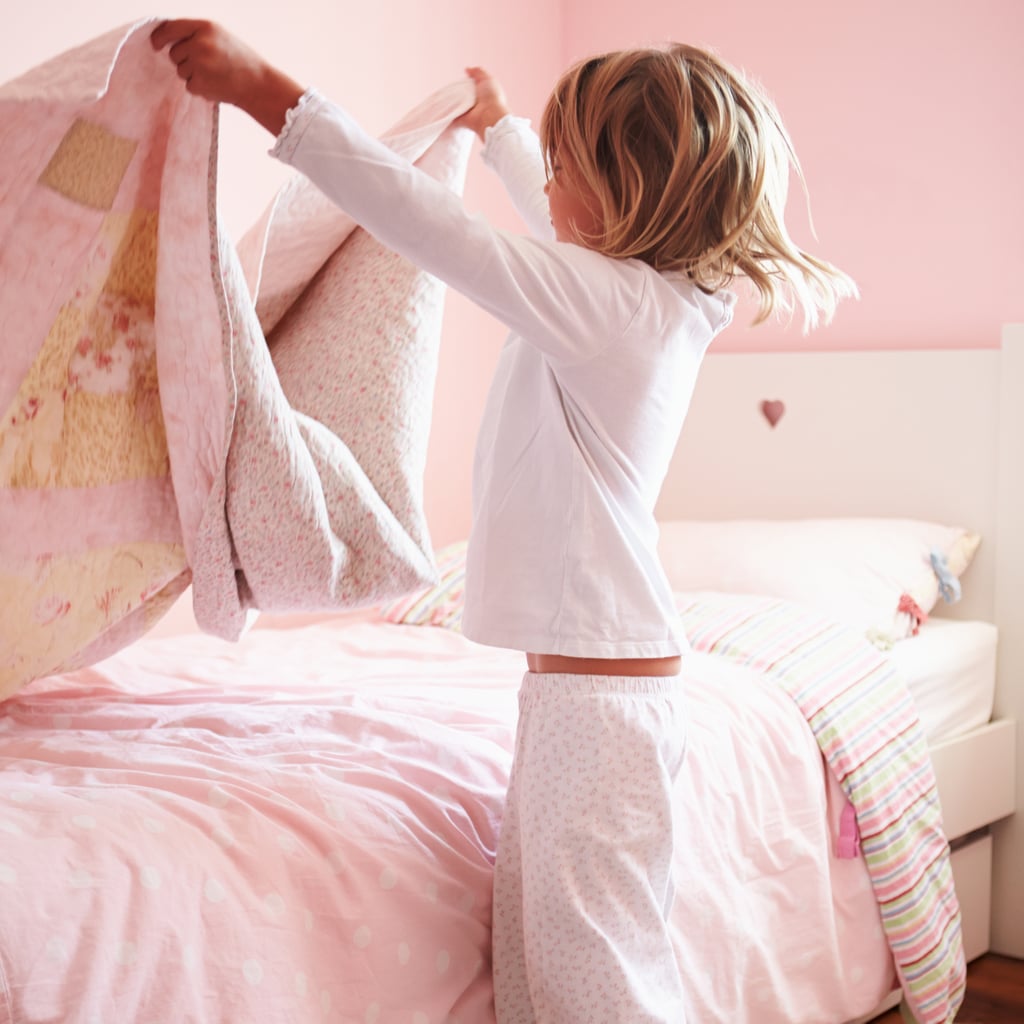 The idea of making a chore chart might seem like a chore, but when you create one together with your child, you will be surprised with the results. Letting your child pick age-appropriate tasks to accomplish around the house is a smart way for her to have instant gratification after checking an accomplished task off the list. Reward a finished week of chores with a family activity, such as a pizza night or watching a movie together.