Ways to Relax as a Family
5 Ways to Make a Typical Day Feel Like a Family Vacation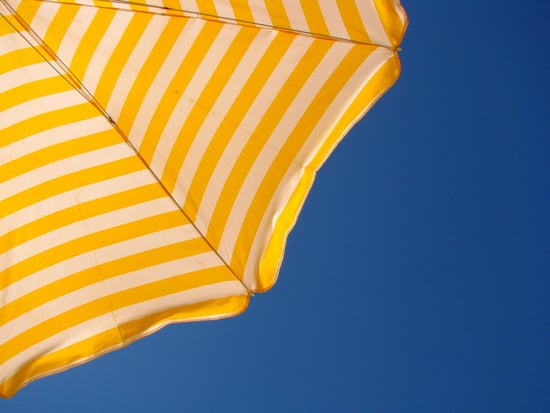 There's something about vacation that makes everything feel different — easier, more relaxed, and lighter. If you're craving a family trip but don't have the time or money to make it happen, then why not channel that vacation vibe in your everyday life? From trying new things to allowing for a few indulgences, here are five quick tips to make your average day feel like a family getaway.
Disconnect. One of the most blissful parts of vacation is the lack of screen time. Silence your phone and leave your iPad at home to avoid unnecessary distractions. Even better? Have a no-TV policy to make sure the family stays active.
Visit a new place. Do a bit of research to find a spot you've never seen, and then try to play tourist in your own city. Whether it's an unfamiliar part of town or a corner of your neighborhood that you rarely visit, the simple change of scenery is sure to take you and your family out of your usual routine.
Get outside. Vacations are all about exploring, so venturing outside is key to channeling that carefree vibe. A long walk around the area, a picnic in the local park — it doesn't really matter what you're doing. Just aim for a bit of fresh air.
Ditch the to-dos. If you can't stop talking about all the plans, errands, and chores that need to be addressed, then you'll never be able to unwind. Focus on the present to really savor the moment and enjoy your family's company.
Include a treat. Do something indulgent that you may not do otherwise, whether it's a trip to the ice cream shop or a fun boat tour. You're going for that "Well, since we're on vacation . . . " attitude, so try letting go a bit.
The bottom line: You don't need to spend a lot of cash or travel a hundred miles to relax with your family. With just a few quick tweaks to your usual routine, you can cultivate that carefree attitude for a fun, stress-free getaway right at home.
Source: Flickr user ingridf_nl