Wet Diaper Alarm Used for Potty Training
Would You Ring Your Tot Into Potty Training?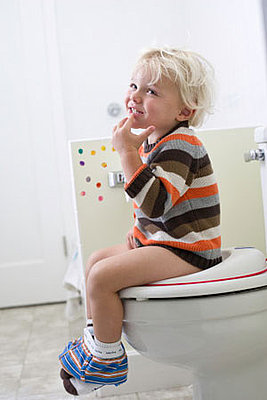 One of the biggest challenges a tot faces is learning how to use the potty. For many parents, it is a process that can take months to complete. While nobody goes off to college in diapers, there are some techniques that parents can employ to get the job done faster.
A new potty training device may be the answer to a diaper changing parent's dreams. Researchers at the Department of Urology at the University of Antwerp found that an alarm signaling a wet diaper led children to use the toilet five times more frequently than their peers who were device free. Authors of the report said:

The alarm itself distracts the child out of his activity and strengthens the awareness of bladder behavior. By bringing the child to the bathroom at that moment, further reinforcement of its awareness is given.
This sounds enticing to a mom still in the woes of potty training. Would you give it a shot?
Getty