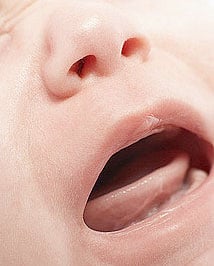 Newborn little bodies are susceptible to a long list of unpleasant conditions, and the yeast infection known as thrush often causes alarm in new parents. Luckily, thrush is not usually as serious as it is annoying, but regardless parents should keep an eye on it — especially in very young babies. So how well do you know thrush? Take the quiz to find out!
What Do You Know About Thrush?
What of the following can cause thrush in babies?