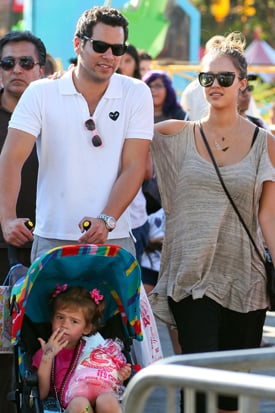 It's hard to surprise an experienced mama, but that's just what happened when Jessica Alba gave birth to baby Haven in August. In addition to welcoming a daughter who didn't look like her big sister, Jessica Alba told People that the tot arrived still enclosed in her amniotic sac — otherwise known as in the caul. Such births are extremely rare, but as the proud papa noted, "She was born in her safe haven."
Do you know anyone who was born in the caul? Take this quiz to see what it means and the historical significance of such a birth.
Jessica Alba's Baby Haven Was Born in the Caul; See What That Means
Which of the following phrases also means to be born in the caul?