What to Expect When It Comes to a Second Shower
Should You Expect a Shower for Your Second Baby?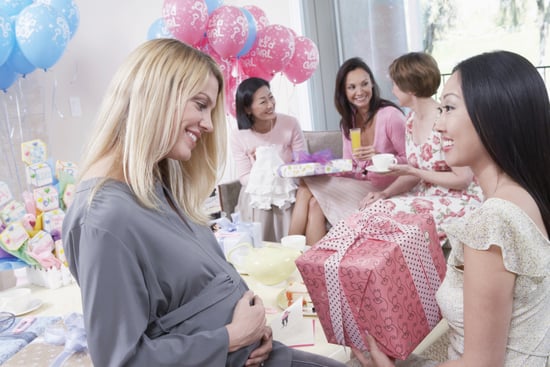 With your first baby, you had a big shower. The gifts not only helped you set up for the arrival of your little one, but got you through the early months, maybe even the better part of the first year. Now you're pregnant again and wondering, "Should I expect another baby shower?"
Like many moms, Julie H. says she wouldn't throw a second baby shower for herself, or even ask someone else to do it for her, but she wouldn't refuse if someone offered either. Sherry S. is pregnant with her fourth child, but the pregnancy was unexpected, and she literally doesn't even have a onesie remaining from the first three go-rounds. Still, they're both apprehensive about having a shower for fear of appearing greedy or needy. Their feelings are shared by a lot of Circle of Moms members, and their larger questions about what to expect from friends with baby number two, and what's acceptable are perennial topics of conversation.
For more advice on whether or not you should expect a shower for your second baby, keep reading.
Traditional vs. Contemporary Etiquette
While there's no such thing as universally accepted answers to these questions of etiquette, American tradition dictates that you have a shower only for the first child unless the second is the opposite sex. But the vast majority of contemporary moms say that it's perfectly all right to have another shower, even if your second child is the same sex as your first, and especially if your second is coming along after you've given away your baby clothes, etc. The consensus seems to be, if you want a second shower, go for it.
It may be useful here to remember, as a mom named Stacey A. points out, that baby showers serve another purpose: "celebrating a new baby." She adds that even if you don't need big items, most moms understand that you can always use new clothes, bottles, diapers, etc.

Creating New Traditions
In this spirit, numerous moms have invented variations on the baby shower tradition that satisfy both the need for baby gear and everyone's desire to celebrate. Karen H.'s family, for instance, has established a tradition specifically for second babies: the diaper party. The pregnant mom throws a party and lets guests know what brand of diapers and wipes she prefers, and everyone shows up with them. Shannon, who is having her second child 16 months after her first, says she's planning to hold a "meet the baby" party shortly after her second is born. Yet another idea: if you have everything you need, but still want to have a shower, Katherine R. suggests donations to a children's charity in lieu of gifts.
The general, and wise, consensus seems to be that if you need a second shower, or just want one to celebrate your impending new arrival, you should have one, whether or not you decide to request gifts. Your good friends will be savvy to your wishes.
Source: Shutterstock
The views expressed in this article are those of the author and do not necessarily represent the views of, and should not be attributed to, POPSUGAR.