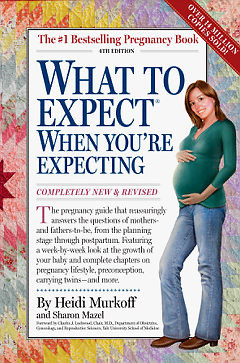 Will the most popular pregnancy book in history make box-office records as well? Hollywood has set its sights on What to Expect When You're Expecting, with writers and producers already at work on a script based on the best-selling guide to pregnancy.
Similar to the big screen adaptation of He's Just Not That Into You, The Hollywood Reporter says, "the big-screen adaptation of Expecting will follow the relationships of seven couples as they experience the thrills, terrors, surprises, aches and pains of preparing to embark on life's biggest journey, parenthood." Though 64 percent of LilSugar readers said they couldn't get their hands on enough books during their pregnancy, we haven't been overwhelmed with Hollywood's treatment of some of our other favorite pregnancy books.
Do you think producers will get this one right?