What Is a Free-Range Mom?
10 Signs You're a Free-Range Mom
Go ahead and let go! Rising up in direct opposition to the much maligned overprotective, helicopter mom, the free-range parent boldly allows — even encourages — her children to take part in what many parents would consider risky behaviors. If the following signs sound familiar, don't be surprised if other parents stop returning your calls for playdates; you're clearly a free-ranger and thus a danger to civilized society!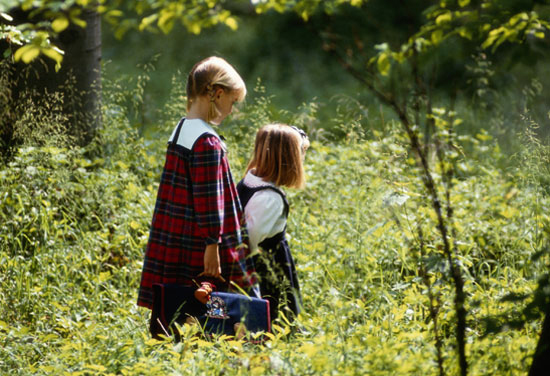 You don't care what other people think; you're OK with being called "America's Worst Mom."
You wear a "What Would Lenore Skenazy Do" bracelet.
You hear your kid take a tumble outside. Before you go running, you don't ask if he's bleeding, you ask how much he's bleeding.
Your standard answer to your tots' repeated requests to join every after-school activity he hears about is, "Go out and play."
When researching elementary schools, you look for child-directed free play in the class descriptions.
You believe that teaching children independence and self-reliance is as, if not more important, than a perfect SAT score.
You brazenly allow your responsible 12-year-old to walk the two safe blocks to the corner store during the day — without a security detail.
You're OK with your child learning certain things the hard way — even if it means she'll bump her head, get her heart broken, or fail a test.
You view a pack of roving children as a positive example of community; your neighbor calls the cops and initiates a neighborhood watch.
You trust your instincts about your own kid; you know when he's mature enough to spend an unsupervised hour at the playground better than some arbitrary rule.