What a Home Birth Is Really Like
Laboring Mom Live Tweets and Instagrams the Highs and Lows of Her Home Birth
Here's a post from our partners at BabyCenter! Every week, we bring you the best parenting and lifestyle stories from the experts at BabyCenter, including this post about live tweeting a home birth.
A woman named Ruth Iorio found herself in labor with her first child on Christmas Day. As a way to normalize home birth, Iorio decided to live tweet and Instagram the entire time under the hashtag #ruthshomebirth. In an effort to show the "unique experience, whether attractive or not and just to be honest about it," the result was lots of real and raw scenes from a laboring woman. Her tweets and photos have now gone viral.
Related: Seven simple ways to be a better parent
Ruth had a great home birth, but she also experienced a hospital transfer due to a placenta that refused to detach on its own, as well as some significant blood loss. "A lot of folks seem to think my birth was a 'failure' because of hospital transfer, but that to me is evidence of how brilliant home birth is. My excellent midwife calmly got me to hospital after the birth of my choice when I suffered post-birth complications. She was professional and I had a beautiful birth, with the additional medical help I needed afterwards from unexpectedly hemorrhaging." said Ruth, via her Twitter.
There is so much fear surrounding home birth, but the truth is, complications can arise in any setting. Ruth's experience is proof that you can have a safe home birth by preparing for an emergency, choosing a skilled midwife, and being confident your body knows exactly what is has to do to birth your baby — and when you need medical assistance, get it.
It's no secret I've been a lifelong advocate of a woman's choice to give birth where she wants, whether that be in a hospital, birthing center, or at home. Home just happened to be the place where I gave birth to four of my children. But this live-tweeting idea? Genius. I'm actually kind of salty I didn't get to live tweet my home births first.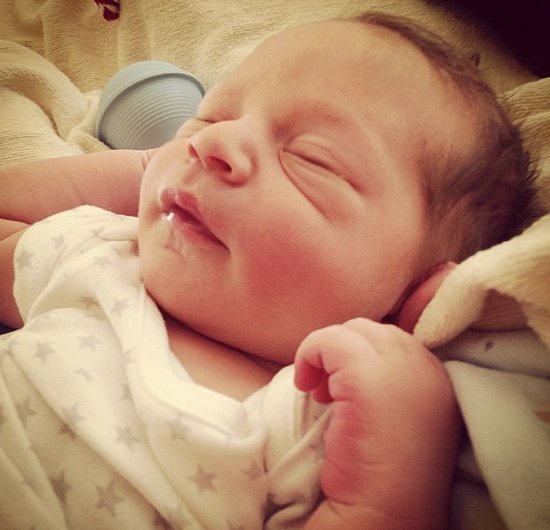 Below is a series of Ruth's uncensored tweets, as well as her photos during her home birth and subsequent hospital transfer. Ironically, she was banned from Facebook for 24 hours due to posting "pornographic" images. Wow.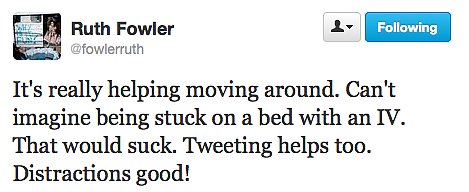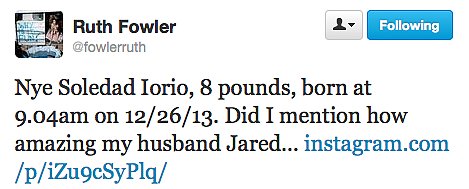 Visit BabyCenter to see the entire succession of tweets and photos from the birth.
More great reads from BabyCenter:
The funniest stories you've ever heard from the OB office
Ten ways giving birth in movies differs from real life
Twelve tips for selling your house with kids still living in it
A new app that could teach your kids to read