What Legal Right Does Sandra Bullock Have?
Should the Concept of a Common Law Parent Exist?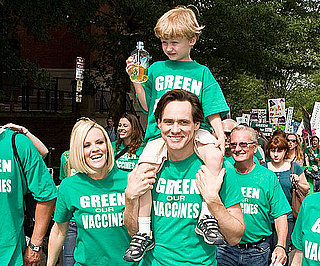 Common law marriage is recognized in some states, but what about the concept of common law parents and children? If a couple divorces or splits, a child who is only biologically tied to one of the adults may be shaken by the change in circumstance, particularly if they had a close or lengthy relationship with the other half. When news of Jesse James' infidelity hit the news recently, the public speculated about the lack of legal rights step mom Sandra Bullock has to his three children whom she grew fond of during the course of their marriage — namely his youngest daughter Sunny, 6, who the actress helped raise since the girl's mother was in jail.
Then, this week Jim Carrey and Jenny McCarthy called it quits. The couple was together for five years and spent a great deal of time campaigning for autism in honor of Jenny's 7-year-old son, Evan. While we're certain these celebrities will work out what is best for the kids and pseudo parents involved, it made us wonder what happens in cases that aren't publicized or when split-ups aren't amicable. Do you think the concept of a common law parent/child relationship should exist to protect all those bonds?