What It's Like to Give Your Child Their Final Feed
What It's Like to Give Your Child Their Final Feed
Blogger and mother Leanne Sexton of Mothers Groupie recounts the last time she breastfed her son.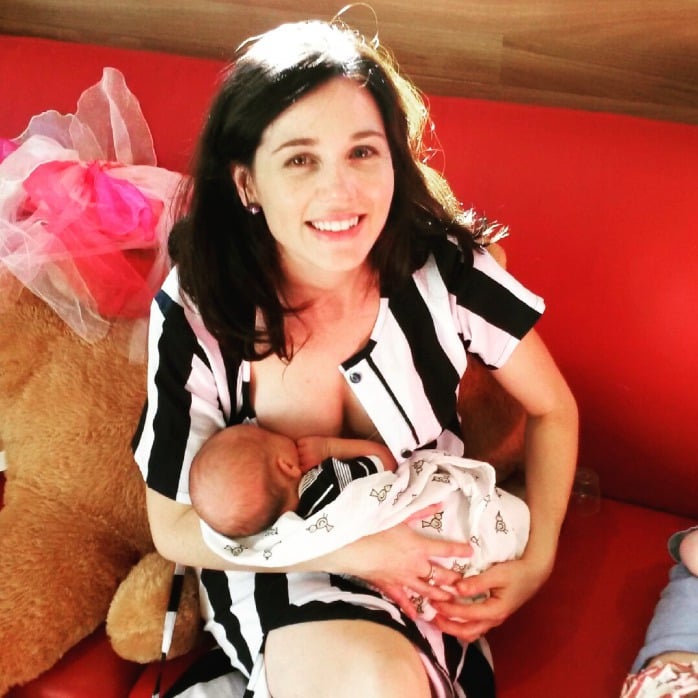 I am a little delicate today because last night I gave my youngest son Charlie (9 months) his final breastfeed. Waaaaa! I have been slowly weaning him onto formula for a few months now but last night the feed went for all of 7.23 seconds and I knew that it was the last one. I felt an instant sense of loss, quietly shed a little tear and acknowledged that it was the end of an era nourishing my babies — potentially the last time . . . EVER!
Charlie LOVED breastfeeding and so did I — I think we would have continued until he was 5 (totally kidding) if I had enough supply. He was a natural and latched straight after birth without any fuss. I loved how he would hold my hand and stroke my face and look at me with his big blue eyes — I was high on love and hormones and never wanted it to end. It was a bonding bonanza! As some of you know I went to great lengths to push through with feeding. We were on Mortillium, Fenugreek, Boobie bikkies, co-sleeping, napping and shoveling as much food into me as possible but he would still cry for food after every feed. I guess I was never designed to be a dairy cow or a wet nurse. When Charlie was waking up every hour through the night starving I knew that something had to change and I had to start weaning him onto formula.
Some may think — what is the big deal? He's getting fed . . . you get your life back — truckloads of fine wine, date nights, sharing the early morning feed with hubster etc. . . all of that is brilliant and having a cuddle whilst bottle feeding is lovely but I will never get that special "we are in our own world" moment between the two of us back ever . . . AGAIN!
Anyhoo — we'll be fine and I know it's for the best but breaking up is always hard to do!