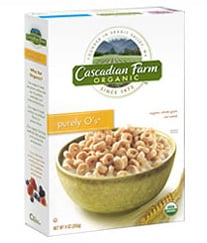 This question comes from the group The Children's Table from member chab.
Does anyone out there know of a sugar free "O" cereal? I used to get Cascadian Farms "O" cereal because it was organic and sugar free, but it seems like they changed their product as it now has sugar. I compared old and new and they are definitely different looking, too, in addition to having different ingredients. Any recommendations out there?






Do you have a favorite product or recipe that your tots love? Share it with other lunch making mamas in The Children's Table group over in the LilSugar Community!