What is the Time Limit on Thank You Notes?
What Is the Time Limit on Thank-You Notes?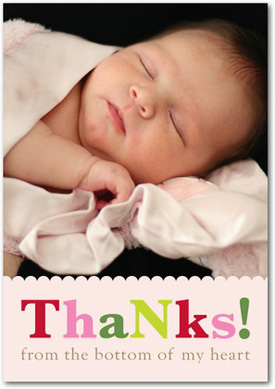 Once baby arrives, the gifts start pouring in. In the early days, the UPS man practically needs a dolly to cart the packages to your door. You open the goodies, coo over all of the adorable outfits, put the cards in a pile on the table and say you will write the thank-you notes once the lil one goes down for a nap. One nap turns into two and three and before you know it, days have passed and the pile of cards has grown even larger.
Friends and family of new parents are usually very forgiving, understanding that between middle of the night feedings, non-stop diaper changes and constant laundry, there is little time to sit down and formally write a note or return a call. Emily Post says that notes should be written as soon as possible, and even if they seem late, they should still be sent because, "A late note is always better than no note at all."
How long did you take to send out the bulk of your baby's thank-you notes?