What Was Your Baby's First Food?
What Was Your Baby's First Food?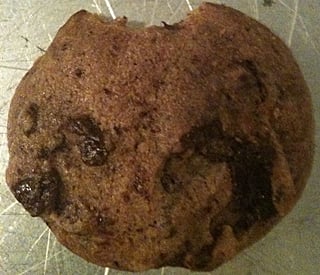 Most moms assume that their baby's first taste of real food will be cereal once the pediatrician gives the go ahead, but in my experience this hasn't been the case. And the food wasn't an organic fruit or vegetable puree either.
The other night, my kids made chocolate chip cookies, and my 3-year-old took a warm one into the living room to eat. A few minutes after my son had finished his cookie, I noticed my baby was practically sucking the skin off of his fingers and had chocolate smeared across his mouth. Somehow while the two played, a piece of melted chocolate had exchanged hands and my 4-month-old was loving and licking every bit of it. I don't think this is all too uncommon since my daughter's first taste was tiramisu a friend gave her a taste of at a bridal shower, and my older son's was a lick of my daughter's lollipop. What was your child's first taste?