When Can Kids Stay Home Alone?
At What Age Do You Leave Your Children at Home — Alone?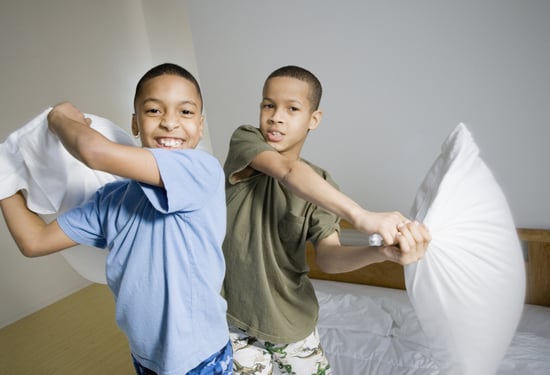 Remember latchkey kids? If you grew up in the 80's, the term is certainly familiar — it may have even referred to you. Latchkey kids, defined as "unsupervised youngsters who care for themselves before or after school, on weekends, and during holidays while their parents work," became more prevalent with the rise of dual-income families. But I hadn't thought of the term since I was a kid.
That is, until last week. My 7-year-old was scheduled to go home and play with a friend after school. At the assigned pick-up time, my caregiver arrived to pick up my son only to learn the boys had been left home alone. As shocked as I was — and believe me, every possible nightmarish episode has gone through my mind by now — the incident left me wondering what the right age is to leave your child home alone. Obviously, maturity level and length of an adult's absence come into play, but if you've left your kids alone, at what age did you begin doing so?