When Did You First Visit Disney?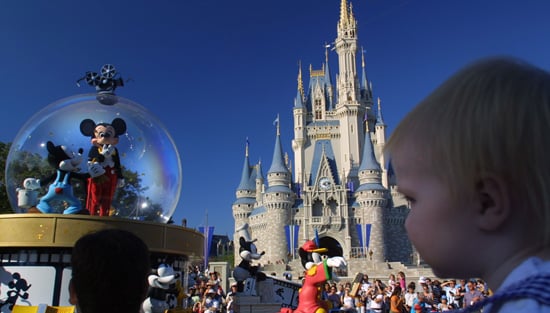 With schools' rolling spring breaks in full swing many families' thoughts turn to the magical world of Disney. Whether it be frolicking with the princesses, riding It's a Small World or taking pictures with Mickey and his pals, the Disney theme parks have caught the attention of youngsters and their parents for generations.
But with single day ticket prices costing as much as $68 per child – and that doesn't even include transportation to the parks and accommodations once you arrive – a trip to the land of the Mouse is hardly an inexpensive one. Given the costs, many families hold off on visiting the wonderlands until their children are old enough to enjoy the whole park, while others plan a trip as soon as their tots can utter the characters' names.
When did you first take your lil ones to a Disney resort?