When to Start Potty Training
When Was Your Child Potty Trained?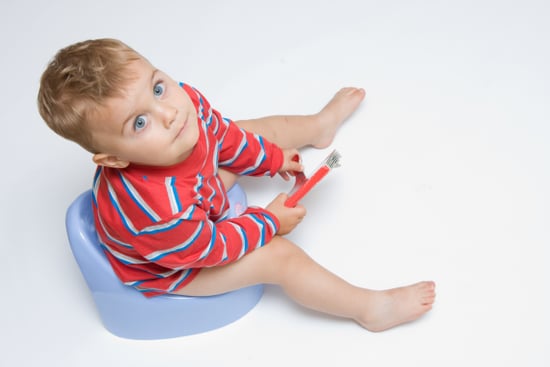 My 2.5-year-old has always been right on, if not ahead of, schedule when it comes to her milestones. She got her first tooth at 5 months, started walking right at a year, and I can hardly remember a time when she didn't talk. But when it comes to potty training, she's just not that into it.
I've been feeling a little sheepish when it comes to her total lack of toilet training, so you can imagine my surprise when, at my daughter's latest check-up, my doctor told me she didn't think I should even start to train her until she turned 3. According to my pediatrician, potty training a child too early, especially before they express interest on their own, can lead to urinary tract problems, constipation issues, and lots of headaches for mom and dad. She shared that her own daughters weren't potty trained until they were 4! I left the appointment feeling better about my own situation, but I've still found myself wanting to push my little one toward the potty sooner rather than later.
What was your theory about potty training? Wait or start early? Leave us a comment below, and also weigh in on what age your little one was potty trained.