When to Stop Swaddling Baby
When Did You Stop Swaddling?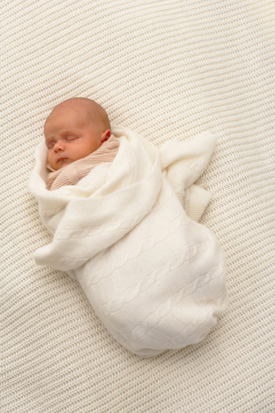 Snug as a bug in a rug. That's how many mamas describe their newborns once they are swaddled up tightly in a blanket. New moms work hard to perfect their swaddling technique, watching the maternity ward nurses like hawks and testing out various sizes and shapes of blankets before finding the perfect one.
While some lil Houdinis find a way to break out of any type of wrapping, many find comfort in the warmth and security the carefully wrapped blankets provide. But, there comes a point where the lil ones start moving around too much to remain in the swaddle, and their parents must make the transition to swaddle-free sleep. Doctors recommend weaning a baby from her wrappings around the four-month mark (or when she starts to roll over) for safety reasons, but many parents keep up the practice in order to maintain a restful night's sleep (for both the parents and the baby).
When did you give up the swaddle?