When to Stop Using the Stroller
When Did You Give Up the Stroller For Good?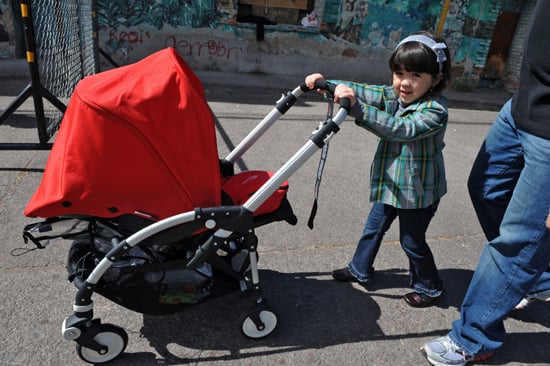 When the going gets tough, the tough go walking? Lil ones aren't always the speediest beings, and when mama's in a hurry, they have a knack for moving at a snail's pace. Getting in and around the mall, or through a busy zoo, is often easiest when they're off their feet and in a stroller. But in an age of childhood obesity and general lack of physical activity, there's growing judgment about older kids being pushed through the day in a carriage.
The popular blog TooBigForStroller.com pokes fun of parents who can be seen pushing children who are obviously old enough to walk. Though funny at first, the site has drawn the ire of parents who say they just aren't ready to give up the convenience of the pushchairs. When did you put on the brakes and send your tot walking?