Where Do American Family's Spend Their Money?
Tell Mommy: Where Does Most of Your Family Budget Go?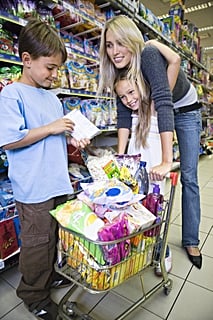 Things may be looking up for the American economy, but families are still trying to cut back on excess spending. And there's a lot of cutting back to do. In 2008, the average American household made a little more than $63,000, and spent more than $50,000 of it, according to the Bureau of Labor Statistics. That's not surprising when you consider the cost of living — from mortgages, health care, food, entertainment, childcare, education, transportation to clothing your family.
Housing has long been the primary budget drainer for families, but what's the second item on the list?