Which Boy's Name Is More Popular?
Which Boy's Name Is More Popular?
From Gwyneth Paltrow's Moses, Jennifer Lopez's Max to Melissa Joan Hart's Braydon, celebrity baby names always seem to spark conversation and trends. We've put together a Top 100 Boy Names game that pits popular "blue" names against one another. It's just for fun, but it's interesting to see what names made the cut.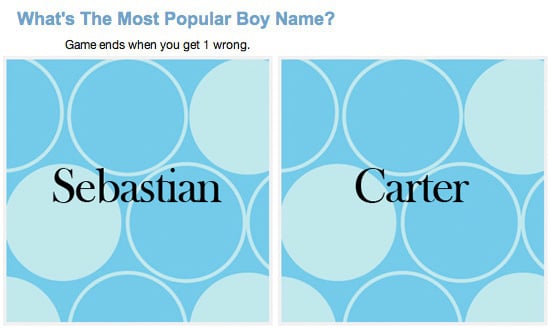 How does it work? Each time you select the name with the higher "popularity" score – based on reader's votes — your score adds up! How well do you know popular boy names? Play our game to find out! Oh and, don't forget the girls!