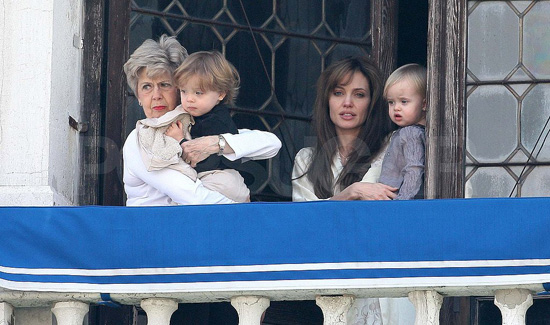 Mothers may get all of the accolades, but it takes a village to raise a child. Spouses, grandparents, teachers, nannies, and friends all make their mark on our lil ones and become part of their very fabric. As moms, we come to rely on those around us for everything from parenting advice to watching our tots when we have to run out.
During a recent childcare crisis, a classmate's mom came to my rescue like a knight in shining armor. While my nanny was dealing with a family emergency of her own, the other mother offered to pick my son up from school and keep him through dinner so I could attend a meeting and finish up my work. The simple gesture made her a hero in my book and I look forward to returning the favor. Other times I've found a childless friend who lives 500 miles away (but is always available with a listening ear) to be the one who keeps me sane (and saves me thousands of dollars in therapist bills).
Who makes motherhood work for you?
Do you have a treasure trove of motherhood advice? Start sharing your advice and tips in our The Mommy Club! Here's a detailed guide to posting questions or posts to groups if you are new to the PopSugar Community.