Why Didn't Anybody Tell Me: Confidence
Why Didn't Anybody Tell Me: Confidence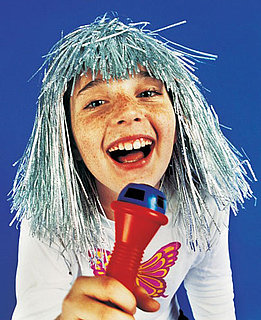 I wish I could bottle my daughter's confidence. That way when she grows into a tween or teen that doubts herself, I would have it to hand back to her. She recently informed me that she's trying out for her school's talent show. When I asked if she'd be performing with friends or by herself, she told me she's going to do a "solo in front of thousands of people."
Whether or not she makes the cut or bails because of stage fright at the tryouts really doesn't matter. It was just priceless to watch my five-year-old who didn't know anyone when she started kindergarten last month decide if she should sing or play guitar because she's "good at both." My girl isn't a vocalist and has never had a music lesson, but no matter how off-key she is while belting out her homemade tune — I will beam with pride because my child completely believes in herself.


We want to hear your shocking, funny, embarrassing, and insightful pregnancy and motherhood stories. Join our Why Didn't Anybody Tell Me? group over in our LilSugar community and share your tales and tips.