Why High Schools Should Get Rid of Sports
If Schools Want to Succeed, Get Rid of Competitive Sports Programs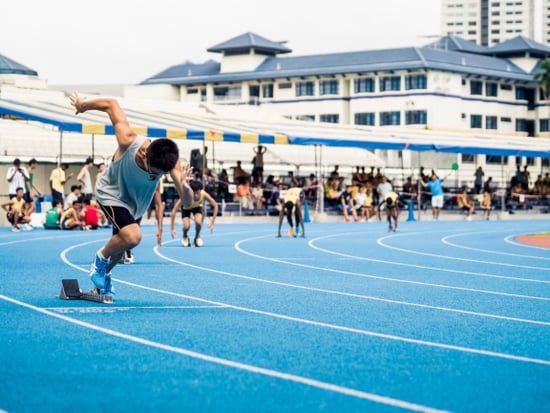 When I was a high school student, I was ridiculously proud of the fact that I was the first, male or female, to earn a spot on a varsity team in my class. Ranked number three on the tennis team as a freshman, I loved everything about the sport and what that meant for me as a student athlete. When I worked as a teacher, I coached tennis, track, and soccer. I tell you this not as a point of pride, but to provide context as to what I'm about to say next.
Our unbridled obsession with sports in this country is detrimental and demeaning to children's education.
While I'm not arguing to get rid of sports entirely, it has become clear that the overt competitiveness that we expect of kids, coupled with the pomp and pageantry of sports, is not in the best interest of schools. Hear me out.
In the 2014-2015 school year, nearly eight million high school students played at least one sport. Every year, more and more children choose to play, so much so that for the past 27 years, there has been a steady increase in participation. That's astonishing when you consider that the rest of the world doesn't even come close to those numbers.
Admittedly, I recognize there are a lot of issues when comparing our country's test scores to those of other nations for a variety of complicated reasons. However, considering that we rank consistently well below average in math and are barely scraping by in reading and science, it would behoove us to consider where we can best implement other countries' methods so that we can better educate our young people.
Confusingly, some studies maintain that those students who participate in sports tend to do better than nonathletes when it comes to grade point averages (GPA) and graduation, thanks in part to GPA requirements. So, if student athletes are consistently outperforming their peers, why doesn't this correlate to test scores? When looking at the results of the Scholastic Aptitude Test (SAT), the Atlanta Journal-Constitution found that there was a huge achievement gap between athletes and nonathletes, with athletes scoring sometimes as much as almost 230 points lower.
Sports take up a lot of time, not just for the kids but for everyone involved in the school system. When I was playing, I had two-hour practices every day, sometimes on the weekends, and games that could last until well into the night. What I didn't realize then was how much my participation in sports was affecting others. Very often, I'd get pulled out of class to make it to games. This severely impacted group projects, since it was impossible for me to do a fair amount of the work.
When I was a teacher, I realized how difficult it is to plan a lesson knowing that a majority of your class is going to be excused early, or having to work around special assembly schedules to cheer on the football team. On days where we expect the whole school to stop and root for the home team, the day is wasted. Schools are meant to educate, not create distractions that demean the work being done.
It's not only time that is being sucked out of our students' education, but money. Very often, schools will spend more money on athletics than they will on academics, sometimes tenfold. That's money that could be spent in funding the arts, providing tutoring, hiring office clerks, improving college readiness, or paying for every student to take the SAT. While I don't doubt that our nation's schools are underfunded, disbanding sports programs would go a long in committing to academic excellence.
To top it all off, sports are incredibly dangerous. Two million injuries each year are caused by high school sports. It's a common argument that sports are necessary because they serve as a pipeline to college for some students. When it comes to their risking debilitating injuries and sacrificing academic integrity, is that really necessary?
I could hold my own against state-ranked athletes, but I was never going to get any scholarships to play. It's exceptionally rare: about 2 percent of students who play a sport receive a scholarship to play at the college level. That paltry 2 percent stands to earn on average $11,000 — that may cover tuition if the school is public and in state, but not much else.
And, yes, some students need sports as a way of being interested in attending high school in the first place. However, at that point we've already failed them. When academics are told to take a back seat to football and basketball, children pick up on that relationship.
Disbanding the athletic programs in American public schools wouldn't be an end to competitive sports. Clubs, leagues, and other intramural groups would still provide an outlet for students to exercise and receive all the benefits that sports provide. Most club sports cost on average $3,000 per athlete, which is a hefty sum for a lot of parents. Yet, considering that some districts are spending in the range of hundreds of thousands of dollars per student, it would be significantly cheaper for cities to provide stipends to lower-income families to play club sports.
I loved playing sports and still find a lot of value in them. However, with schools so desperately needing more money and students still struggling to compete at the collegiate and international levels, the benefits don't come close to filling the huge void in our education system. Only a marked educational paradigm shift will start to fix our broken relationship with what we expect of children.