Why Single Moms Don't Date
Excuses, Excuses: Why Single Moms Don't Date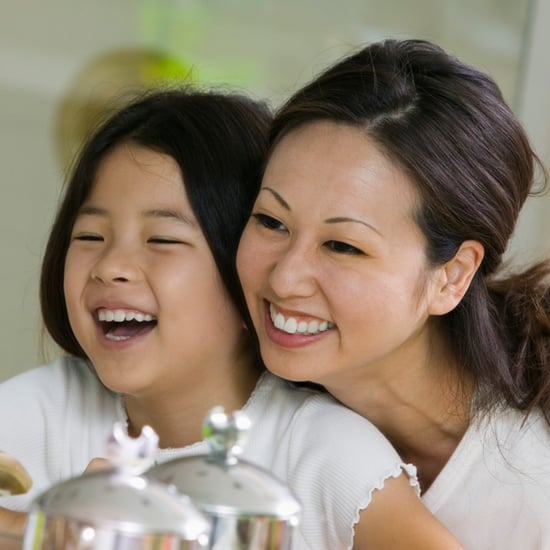 Forget "How are the kids?" One of the most frequent questions single moms hear is, "So, are you dating anyone?" Many moms, like Brittney B., feel obligated to create a litany of reasons why dating is so challenging. "I don't have a sitter and my parents live an hour away from me," she explains. "How would I go on dates?" Even though they say it would be great to meet a new man, Brittney is just one of many Circle of Moms members who insist that their circumstances make it almost impossible to do so. Plus, as Keeshia W. points out, "There are no men out there!" She adds: "I tried online, but all the guys turn away when they find out about my son."
Here, single Circle of Moms members share four reasons why they've taken dating off their lists of priorities.
Too Many Bad Experiences
Many single Circle of Moms members say that they've tried to date, but the experiences soured them and they just gave up. "
I've had so many bad experiences
, I don't even really try anymore," says Amy S. "I have some standards that apparently are hard to live up to — honesty, good character, not living with mom or taking too many meds (illegal or legal), decent employment, non-abusive. I tried dating sites but was unimpressed and gave up."
In Sandy H.'s case, she's reluctant to date because she is afraid she'll meet someone like her ex and fall into the same bad relationship, so instead of trying, she just avoids dating altogether. "I think
this is the main issue for all single mothers
— you don't want to look where you found your last love and make the same mistake."
Too Much Trouble
Many Circle of Moms members, like Sakari A., say it's "just too much of a hassle." For other moms, like Heather T., taking care of a child as a solo parent leaves little time for dating, and they're too exhausted or unwilling to make the effort. "I would love to date, but really
," she says, explaining that her ex lives out of state, so she never gets a break from full-time parenting. Marcia I. says it's not worth the effort because "A lot of
men really do not know what they want in life.
I do not have time to play counselor [for some guy] as well as be a full-time mom."
Click here to learn the rest of the reasons single moms are hesitant to play the dating game.
It's Hard to Find a Man Who Is Into Kids

Sara Wallace says she's been able to meet some men she'd like to date, but the second they find out she has kids, they flee. "
Finding quality people to date

has never been a problem, but finding ones that are OK with the kid factor have not," she told us. Sherry W. says she doesn't want to date because she is reluctant to sacrifice the little time she has with her daughter after work. "
is time you will never get back. I am only 37. There will be plenty of time to spend with a man when she is grown."
They've Lost All Interest
I have no desire to date or meet men, says Katyln K. "Ever since I left my daughter's father, I have chosen to stay single, and for some reason
I have no desire to find a new man

of any sort. All my friends, even my mother, seem to be pushing me to find someone and to get into a new relationship. They just don't get that it's not what I want, and that I will find someone when I am good and ready. I just want to focus on my daughter." In the end, many moms, like Lisa N., say that after working and caring for a child by themselves, they just are too tired. "
and be a single, working mom. Just imagine how tired you are now and add having to get to know someone, taking energy and time away from your child to a new guy. It's too much work."
Are you a single mom? Do you date, or can you relate to these moms' reasoning?