Winter Treats
Let It Snow: Apres Snow Snow fun continues even after your lil ones come inside. Following an afternoon of sledding, skiing and playing in the snow, your tot is bound to come through the door cold and hungry so continue celebrating Winter's wonderland with snacks and drinks that make snow the focal point.
Make it a full-on snowflake party with the kids cutting out snowflake shaped cookies, baking igloo cakes or making snowman pancakes with the adorable tools found below. A snow soiree is not complete without the king of all Winter drinks, hot chocolate. To see my favorite recipe, including one for homemade marshmallows,
.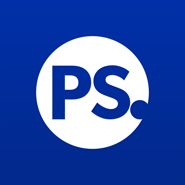 White House Hot Chocolate
Ingredients
6 T. Unsweetened cocoa
6 T. Sugar
Pinch of Salt
2 1/2 cup Milk
2 1/2 cup Light Cream
1/2 t. Vanilla (or more)
Pinch of Cinnamon Powder (optional)
Whipped Cream
Orange Zest
Directions
Mix cocoa, salt, and sugar.
Add milk. Heat to dissolve.
Add light cream, cinnamon, vanilla. Heat to just under boiling.
Mix very well and pour into warm mug.
Top with whipped cream, cocoa powder, and fine orange zest.
Information
Category

Drinks, Hot Drinks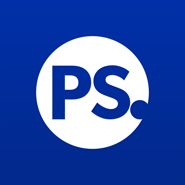 Ingredients
Vegetable oil, for brushing
4 envelopes unflavored gelatin (3 tablespoons plus 1 1/2 teaspoons)
3 cups granulated sugar
1 1/4 cups light corn syrup
1/4 teaspoon salt
2 teaspoons pure vanilla extract
1 1/2 cups confectioners' sugar
Directions
Brush a 9-by-13-inch glass baking dish with oil. Line with parchment, allowing a 2-inch overhang on the long sides. Brush parchment with oil; set aside.
Put granulated sugar, corn syrup, salt, and 3/4 cup water into a medium saucepan. Bring to a boil over high heat, stirring to dissolve sugar. Cook, without stirring, until mixture registers 238 degrees.on a candy thermometer, about 9 minutes.
Meanwhile, put 3/4 cup cold water into the bowl of an electric mixer; sprinkle with gelatin. Let soften 5 minutes.
Attach bowl with gelatin to mixer fitted with the whisk attachment. With mixer on low speed, beat hot syrup into gelatin mixture. Gradually raise speed to high; beat until mixture is very stiff, about 12 minutes. Beat in vanilla. Pour into prepared dish, and smooth with an offset spatula. Set aside, uncovered, until firm, about 3 hours.
Sift 1 cup confectioners' sugar onto a work surface. Unmold marshmallow onto confectioners' sugar; remove parchment. Lightly brush a sharp knife with oil, then cut marshmallow into 2-inch squares. Sift remaining 1/2 cup confectioners' sugar into a small bowl, and roll each marshmallow in the sugar to coat. Marshmallows can be stored in an airtight container up to 3 days.
Information
Category

Snacks, Kids