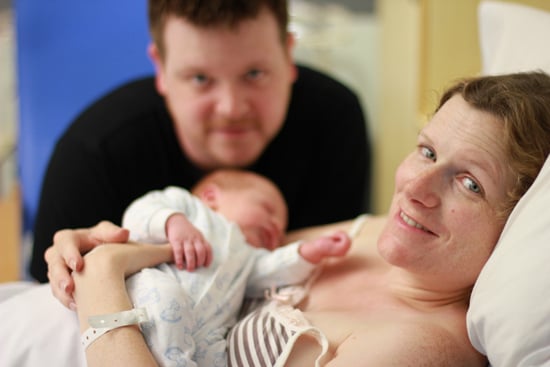 Ready or not, here he comes! Regardless of whether or not you had a written plan for your lil one's birth, when baby's ready to come, there's little mom can do to stop him!
Such was the case for Rabita Sarkar of Harrison, NJ, who thought she was feeling false labor pains and decided to use them as an opportunity to do a trial run to test her route to the hospital. Soon after boarding the PATH commuter train into New York City, the contractions turned real and within minutes, the expectant mama gave birth to a son — while sitting on the train! She said:
He decided to come and that was it. Nothing could stop him. Nothing could keep him inside for longer. I don't think anybody could actually dream of such a delivery.
We've heard of plenty of women who didn't know they were pregnant until they were in labor, and I've even had a friend who gave birth in her car outside of the hospital entrance, but were you so surprised by your labor that you gave birth in a strange place? If so, tell us!
Source: Flickr User Remy Sharp