Woman Gives Birth on Plane
Should Woman Be Fined For Giving Birth on a Plane?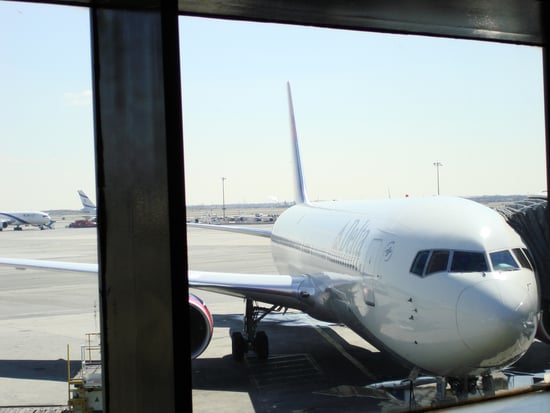 Should a woman who gave birth on a plane, forcing it to make an emergency landing, be fined for inconveniencing others? That's the opinion of some, who say the woman was reckless in lying about how far along she was in her pregnancy so she could board a plane from Nigeria to London past when it's medically advisable. Fortunately, there were on doctors on board to help with the delivery, but the plane still had to make an emergency landing in Spain.
For more on how Arik Air officials are responding, read the whole story on The Stir.