Woman Giving Birth in Art Gallery
Childbirth as Performance Art?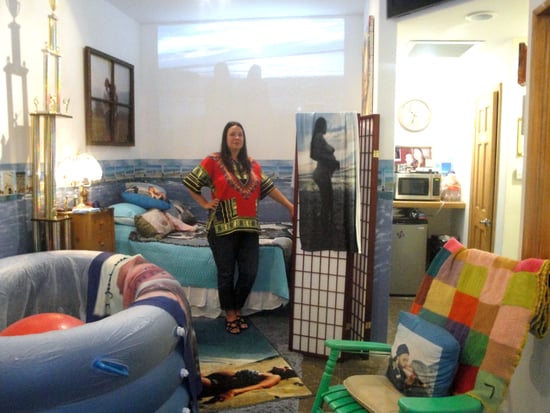 Live from New York, it's . . . Live Childbirth! Marni Kotak is a performance artist who is due to give birth later this month. Nothing too remarkable about that, except that her birth plan involves a live audience. The birth will be the culminating event of the month-long exhibit The Birth of Baby X, in which visitors to the gallery-cum-delivery room will witness Kotak preparing for and eventually giving birth. The Birth of Baby X is just the beginning of Baby X's career as art project fodder for mama. Kotak plans to continue the Baby X project with a new conceptual work, Raising Baby X, "in which she re-contextualizes the everyday act of raising a child into a work of performance art, reaching out to collectors, private investors and foundations for their support."
As bizarre as it may sound, Kotak's exhibit really isn't even all that unique, just an extreme example of the larger trend toward public birthing. This past weekend, Nancy Salgueiro joined the thousands of other women who chose to share their births with the world via YouTube. Granted, not all women who make their birth available to anyone with an Internet connection are doing it for artistic glory. Salgueiro is a natural birth coach and wanted to share her experience as an education tool.
What do you think? High art or the ultimate overshare?


Photo courtesy of Microscope Gallery