Woman Prevents Teen's Suicide
Teen Suicide Prevented Thanks to Online Samaritan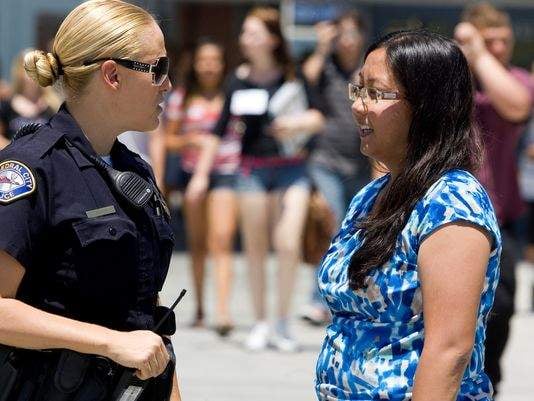 A 16-year-old girl's life has been saved, thanks to the online detective work of Cathedral City, CA, resident Jackie Rosas and police.
Rosas is no stranger to the blogosphere, as she frequents Tumblr, a social networking site. On May 6, she saw a posting on a teen blog discussing suicide. Rosas told USA Today she had previously followed the teen's depression on the girl's blog, so she knew the suicide threat was serious.
Keep reading.
Rosas first called a suicide hotline about her concern, but was referred to police in her hometown.
Police had little to go on — all they had was the girl's name and a photo from her blog — but they were unsure where the girl lived, and she had a common name so a database search yielded too many results. Consequently, police circulated the girl's picture to Cathedral City High School Assistant Principal Karen Dimick to see if she recognized the teen. Dimick said she didn't, but she managed to find the girl's Twitter account, which noted she was a fan of the UHS marching band.
Not sure what school the acronym represented, police nearly came up empty-handed — until they found a newspaper article on the web about a marching band in Union Township, N.J.
Armed with that lead, police in Cathedral City then contacted the Union Township Police Department, whose officers found an address, headed to the girl's residence, found the girl had already taken several pills, and took her to a medical facility for treatment.
News of the teen's rescue made its way back across the nation later that night. "I kind of cried," Rosas said of hearing the news. "I was happy to know that I saved someone's life. It happened at random, and it's an amazing feeling knowing you are able to help someone from thousands of miles away."