Working Mothers and Back to School
Did You Skip Work to Take Your Child to Class?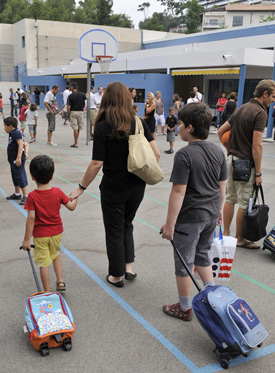 Back-to-school jitters aren't only reserved for lil ones. Parents can be just as anxious as they prepare for the child's first day in a new classroom.
For working parents, the return to school often involves some calendar choreography to manage work commitments during the same time frame. But for many, it is well worth taking a vacation day to ensure that they can be there to see their tots off and pick them up at dismissal.
With most of the nation's schools back in session, did you take work off for the first day of school?