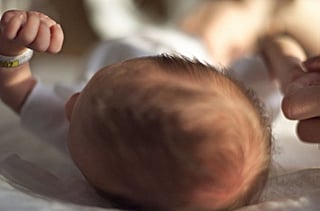 The recent birth of a 19.2-pound Indonesian baby boy was shocking — especially for anyone due to give birth in the near future. Luckily for mamas-to-be his birth statistics are larger than any other life thus far. So what is average anyway? Take this quiz to find out how well you know the average measurements for babies.
Please remember that the following findings are just averages, and every child is different so don't be too discouraged if your child varies slightly — any concerns should be addressed with your child's pediatrician.
Test Your Baby Measurements Knowledge
What is the average weight of a full-term baby (40 weeks)?