X-Ray Print Leggings
La Loi Leggings: Ga Ga or Gag?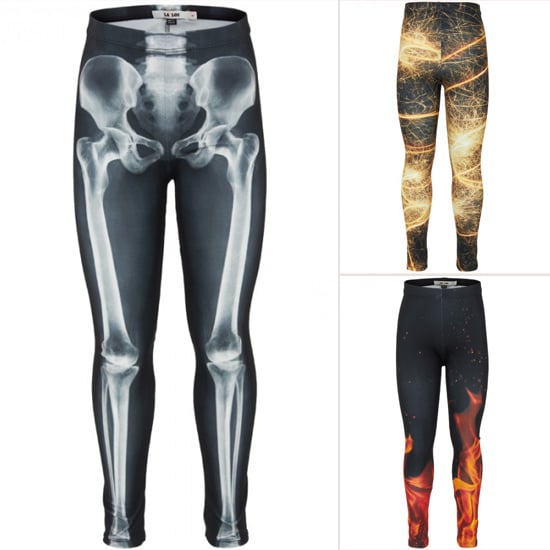 The French have a certain je ne sais quoi when it comes to fashion, so when we heard about the launch of La Loi Kids, exclusive to alexandalexa.com, we were certainly intrigued. The ultramodern line features printed Elastane-blend fabric leggings with photographic images of fire, smoke, space, waves, and other natural motifs. The most shocking of the bunch? The x-ray print pair (center), which actually looks like it's giving a glimpse into your tot's insides. The leggings range from $60-70 per pair, and are made for kids ages 4-8. It's definitely a bold look for parents who dare to let their kids take a risk when it comes to fashion.
Would you let your kids wear La Loi leggings, or do you think that they're a bit too risque for little legs?