Y Water for Kids
Go Green Week: Y Water? Why Not.
Every new mama knows that baby's favorite "toy" is an empty water bottle. While that's a cheap and simple hat trick to pull anywhere at anytime, Y Water is a new product that fits the bill and then some. Beyond doubling as a toy, the uniquely shaped bottles are filled with organic, low calorie, drinks.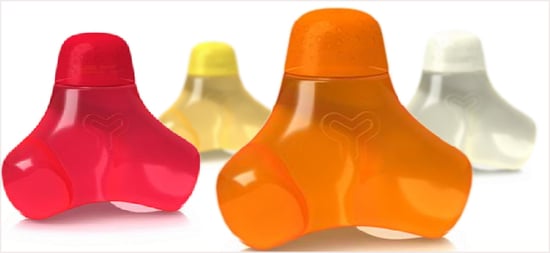 Y Water comes in four flavors: Brain, Immune, Muscle and Bone waters. Each one has vitamin fortifying ingredients to promote wellness in that area. For example, the Bone water is full of calcium, iron, vitamin A, vitamin D, vitamin C and fluoride. To see why kids will think it's cool,
.
When the tots are done guzzling it down, the bottles are designed to be toys as they connect together to form fun shapes. And, if you choose not to reuse the thingamabobs, they are 100 percent recyclable.
Drinks will be available mid–March.