Yeast Infections During Pregnancy
Mommy Wellness: Yeast Infections During Pregnancy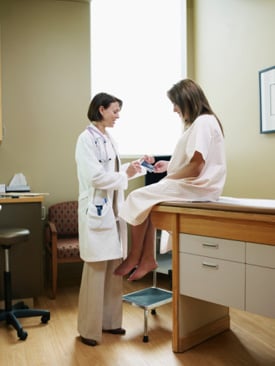 During pregnancy, your body is changing on such a constant basis that you may not even notice a little itch here or there. If you get it, seek treatment immediately. During the second trimester, yeast infections are more common than any other time in our lives. Though they do not have a significant effect on pregnancy, they are more difficult to control during this time due to the shift in hormones.
According to the American Pregnancy Association:
[The] body is going through so many changes right now, and it is difficult for your body to keep up with the chemical changes in the vaginal environment. There is more sugar in the vaginal secretions on which the yeast can feed, causing an imbalance, which results in too much fungus.
While yeast infections may be uncomfortable, they are treated with the same over-the-counter medications non expectant women take. Unfortunately, Diflucan, the easy, one-dose medication, is not approved for pregnant women, but suppositories and creams are deemed to be safe.