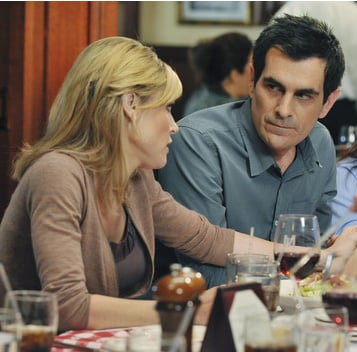 Do you need at least one adult in a family? Last night, Claire's fun factor came into question when she was talking to Luke about his happy-go-lucky father Phil on Modern Family. The mother of three said:

Let me let you in on a little secret Luke. When I met your dad I was fun too, but I had to give all that up because you can't have two fun parents. It's a carnival.
Do you agree with her?
Photos copyright 2010 ABC Inc.