Are You Ready for Halloween?
Have You Bought Your Halloween Costumes Yet?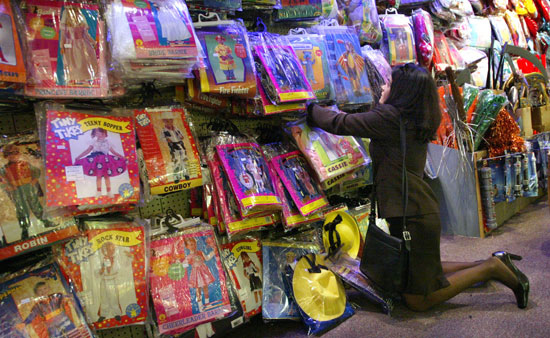 All mama procrastinators, it's time to crack that whip! Halloween is less than 10 days away and I want to know if you're ready. Have the costumes been purchased and the face paint been practiced? Are the pumpkin pails lined up and the bowls brimming with candy? Perhaps mommy is like me and waiting for that last minute dash to the grocery for the sale bin stash and homemade costumes. Shoot, I haven't even bought, much less carved, a pumpkin yet! Where are you in the spooky festivity preparations?